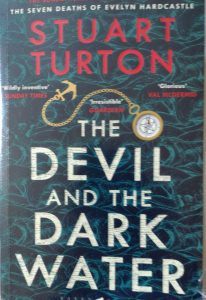 I read Stuart Turton's  first book, The Seven Deaths of Evelyn Hardcastle, which was hard work so I hoped for better things  with this read. Sad to say I was disappointed again. It had every trope and cliché thrown in, added to which the leading character, a lady,  acted in an unbelievable way.  Not my cup of tea I'm afraid.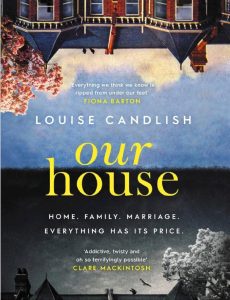 I'm a member of a book group that reads crime novels. This was our August read. Having never read any of Clare's books before I wasn't sure I was going to like it but I loved it.
It's a very modern story of scamming, quite scary and disconcerting. So many twists and turns right down to the last sentence. Highly recommend.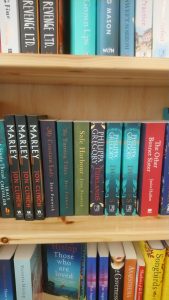 Me and Phillipa Gregory on the same shelf!
I have read almost all the books she has written including the Wideacre sagas and all of the Cousins War series . The Other Boleyn Girl is a firm favourite. I love her historical accuracy and how she makes the times come alive.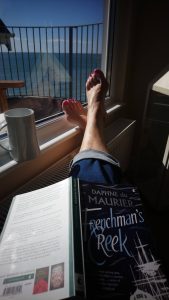 I picked up a copy of Frenchman's Creek recently when I was in Cornwall. Where better to read Du Maurier. I think I read this when I was younger but I couldn't really remember much about it if I had.
It was quite an interesting read as an historical romance. It's a pirate adventure with a dollop of the lady of the manor deciding she's bored by being scandalous at the Restoration Court. Having said that there is a lot more to this romance than first meets the eye. It's a sophisticated book which explores the human heart, a story about what happens when you meet your soul mate. And the ending isn't what you might expect which adds even more to the depth of the tale. I think I'll reread Rebecca next!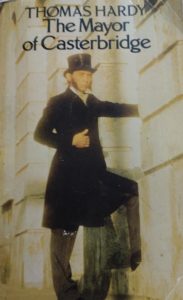 When I was younger I was a big fan of Thomas Hardy. I read all his books and some of the poetry too. I especially loved Tess of the d'Urbervilles but then I read The Mayor of Casterbridge when I was about eighteen and was amazed at the character of Michael Henchard. He is possibly one of Hardy's greatest character- creations. So complex, so well written.
At the beginning of the story Henchard sells his wife and baby daughter at a fair! I remember being gripped from the very start.
Recently I was staying at a friends and having finished the book I was reading borrowed The Mayor of Casterbridge from her book shelf. Once again I was quickly caught up in the plot as it twists and turns. Just when you think you know what's coming there's another surprise. If you haven't read it you're missing a treat, it's a classic that will never date.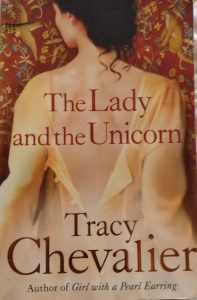 The Lady and the Unicorn by Tracy Chevalier. This book has the most satisfying ending. Sometimes after enjoying reading a book  the ending lets it down. Either it is too unrealistic or worse has unresolved issues. Loose ends not tied off can be very frustrating. Tracy Chevalier pitches it just right. A glorious story about a tapestry and the people involved in its creation.