Out now. Safe Harbour, the third in the Reynolds seafaring saga.
Safe Harbour

is now out as an eBook and paperback on all the usual platforms and in bookshops. If you enjoyed the series why not drop me a line  and please remember to leave a review on the site you bought them from.

info@janefenwick.co.uk 
If you're in the mood for a love story with a murderous twist…

I'm excited to announce that my first book Never the Twain has won an award! It has won the chillwithabook award and I couldn't be more pleased.
Never the Twain is available is an eBook and paperback.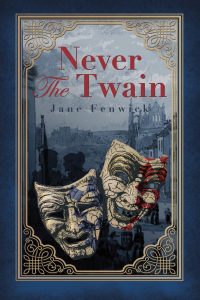 Never the Twain: A twin tale of jealousy and betrayal, love and murder.
The year is 1890. The port of Whitby is heaving with sailors and where there are sailors there are brothels doing a roaring trade. Beautiful identical twins April and May are in desperate straits. They have been abandoned by their actress mother and are about to have their virginity auctioned off to the highest bidder by a notorious brothel madam.
Their fate is hanging in the balance when Captain Edward Driscoll a handsome, wealthy shipping tycoon from Glasgow saves them before they can be deflowered.  But have they exchanged one form of slavery for another?
---
Keep up to date with Jane's news by signing up for her newsletter.  When you subscribe, you will receive a free prequel to her seafaring triology The Reynolds Saga. By subscribing, you are consenting for Jane to contact you via your email. For further information on how your details will be stored and used securely on this website, please read the Privacy Policy