Jane's first book Never the Twain was released on October 7th 2019 and is available to buy on Amazon. Look out for the blog tour on all social media platforms. It will run for two weeks from 7th October.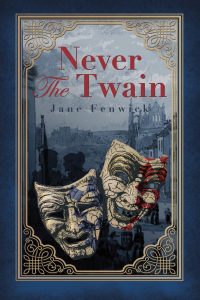 Never the Twain: A twin tale of jealousy and betrayal, love and murder.
The year is 1890. The port of Whitby is heaving with sailors and where there are sailors there are brothels doing a roaring trade. Beautiful identical twins April and May are in desperate straits.   They have been abandoned by their actress mother and are about to have their virginity auctioned off to the highest bidder by a notorious brothel madam.  Read more . . .
Read reviews of Never the Twain on Goodreads . . .
My Constant Lady is set on the North East coast and begins in 1765. It is the first of a three part romantic saga. It will be available early in 2020 and will be followed by The Turning Tide, the second in the series.